2013 wedding fashion six elements to create the most beauty bride
成文日期:2013-03-10 00:44:34 更新日期:2013-03-10 00:44:34 点击:1527
---
major wedding brand new wedding series each year, are no doubt wedding popular indicators, told us that this year the most popular style of wedding and wedding elements what. 2013 wedding trends and what is it? Kazakhstan fashion show to take stock of the six elements of the 2013 wedding fashion, to see which one best suits your temperament.
The clairvoyant outfit has become the new darling of the T stage, the spring and summer of 2013 the major show floor, you can see the perspective the use of elements, beautiful wedding naturally will not miss. Pnina Tornai 2013 wedding series on clever use of perspective elements, heart-shaped embroidered bodice of this dress, classic sweet bow belt, with the perspective of long skirt lined skirt pendulum, tradition and fashion, sexy elegant and ingenious blend.
White is no longer the byword of the bride, nude color 2013 fashion wedding shine. Nude color tone from the sensual lips, face and body, thin and transparent color and skin tone. Pnina Tornai 2013 wedding series, this nude color Dressy Bridal wedding dress, with a hint of nostalgia romantic wedding inlaid with glistening crystals and beads, a deep V-neckline and high waist design, inadvertently revealed the female subtle sexy charm.
High-slit is also the 2013 wedding of a popular element, Rosa Clara this high-slit wedding, simple and neat tailoring the female body curve perfect interpretation. Sexy high-slit, embroidered lace and flowers beautifully together, bring out the bride dignified elegance.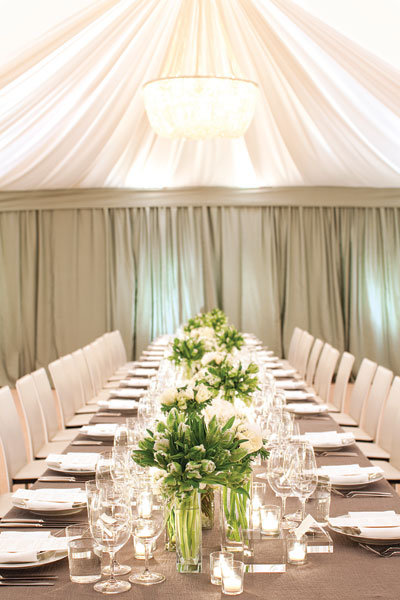 Three-dimensional flowers filling the elements of love and romance, too, are the 2013 wedding trends. The The Kelsey Genna Flower Bride wedding bright spot is that the corset design: three-dimensional shape of the decorative silk roses and lace flowers such as spring blooming flowers generally charming and moving together with ivory white silk double skirt bride if not dyed smoke fairies generally beautiful.
Light feather is a the OK symbol of Chanel (Chanel) 2013 spring and summer conference Haute series finale appearance of this wedding dress, light feather skirt, with the upper body beautiful flowers shine. The upper body lines constitute slightly perspective effect, the wedding apart to show women''s soft, a little sexy.
Traditional Chinese red is auspicious symbol of the 2013 wedding of another popular element. Chinese red with Western-style wedding together, give people a strong visual collision. Vera Wang (Vera Wang) 2013 spring wedding series this fire red wedding dress, a simple tight Bra design, princess skirt with layers, such as roses bloom in general, to become the most stunning glimpse of spring.
留言:
留言簿(游客的留言需要审核后发表。请遵守基本道德。) >>